A very well supported weekend saw an Abarth contingent at the Bristol Italian Car Festival on Saturday 29th April namely John Lloyd (Fiat Abarth TC Corsa), Peter Rigby (Abarth Osella PA2), Middle Barton Garage (Fiat Pandabarth A112).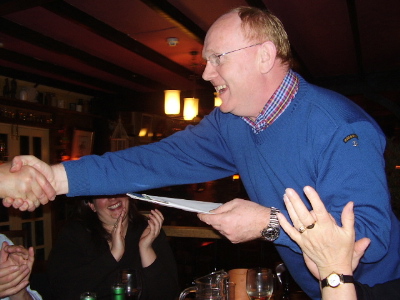 On Sunday an informal Abarth Club dinner took place at the White Hart Inn, Ford. Twenty two people sat down to dinner and enjoyed a super evening. During the evening the Chairman presented Peter Rigby with the Best Racing Car Award from the Bristol Italian Car Festival Day.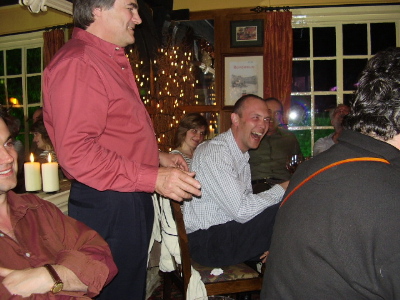 On May Day several Club members entered the Pegasus Car Club Colerne Sprint - Jeremy Anstead (Fiat X19 1500), Phil Jones (Fiat Pandabarth A112), Carlo Caccaviello (Fiat X19 Dallara), Mark Devany (Autobianchi A112), Peter Rigby (Abarth Osella PA2) and Steve Soper drove Phil Ward's Moretti. Thankfully the day remained dry if windy and chilly, rendering those on racing tyres at a major disadvantage! All the cars ran reliably and the event was enjoyed by all who participated. Hopefully the event at the end of August this year will be somewhat hotter and cars will run cleaner and tyres warmer.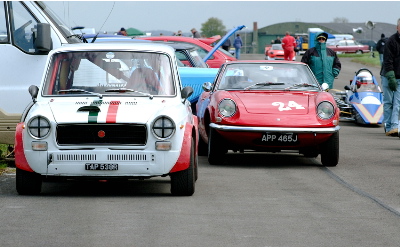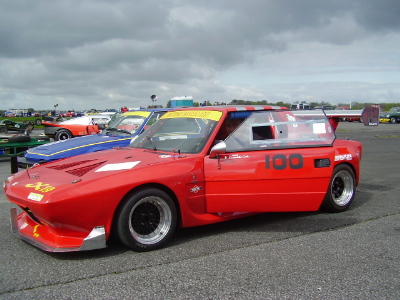 The Abarth Club Scorpion Trophy was awarded to Phil Jones in the A 112 Pandabarth as the fastest Abarth-engined car on the day.