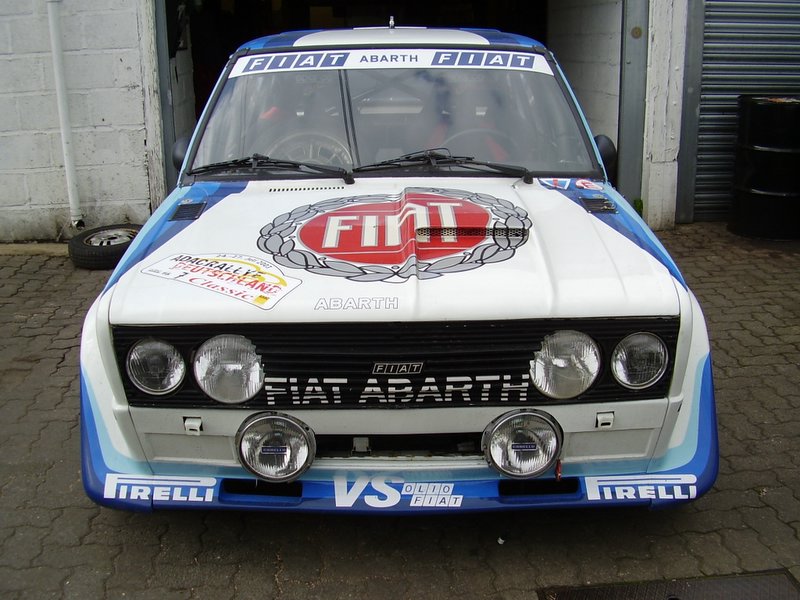 Middle Barton Garage continues to be extremely busy both in the workshop and supplying parts. Along with our usual servicing of Alfa Romeo, Lancia and Fiat cars we are currently working on some interesting competition cars such as Mick Woods' ex-works Abarth 131 Group 4 Rally car (left), complete with Kugelfischer fuel injection, dry sump, wide slicks etc. Also, undergoing a complete engine rebuild, is an OSCA Maserati 1600 GT, a Coupe by Zagato, one of only six of this type ever built. Other classic cars in the workshop include Fiat 500s, 600 Jolly, 124 Spider, Alfa Romeo Spider and a 130 V6 Coupe, not to mention various Integrale's, modern Fiats and Alfa Romeos.
Entries have been submitted to the Castell'Arquato Vernasca Silver Flag over the weekend of 24th/25th June. This year's event is going to be oversubscribed due to unprecedented pre-event publicity - hopefully this will guarantee a very high quality of entry (including the Abarth Club of Great Britain Team!). One of the highlights of this year's Silver Flag Event will be a special category for 2 litre Group 6 cars which will compete for the "Kings of the Hill" trophy. "Our" Osella, owned and driven by Peter Rigby, will be endeavouring to participate successfully in this category. Anyone who fancies a few days in Italy towards the end of June to watch this spectacular event, would not be disappointed!
Finally, the June edition of AutoItalia now on sale includes an article on the MBG TC Radiale, following a recent test session at Turweston Airfield, Northamptonshire.